Central Boiler Thermopex, 1 1/4'' Lines, 300' Roll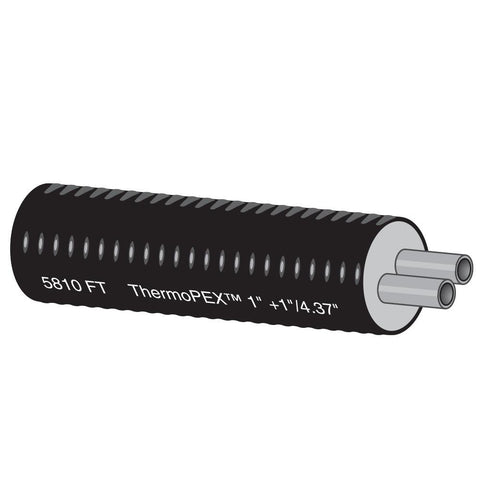 Thermopex, 1 1/4'' Lines, 300' Roll
Description:
1" ThermoPEX can not be shipped. For a shippable ThermoPEX we recommend the new 3/4" version.
ThermoPEX is flexible pre-insulated piping consisting of two waterproof oxygen barrier PEX lines (supply and return) protected by polyurethane closed cell foam insulation and a thick, durable, waterproof polyethylene outer jacket. It is the ideal insulated piping for use with outdoor wood furnaces. Available with 1" Central PEX in 100-ft, 200-ft or 800-ft rolls, or with 1-1/4" PEX in 100-ft or 300-ft rolls.
Categories
Best Sellers
MolyArmor 350 helps protect exchangers and pumps ag...
Ashtrol 3 pack. Used as a furnace firebox pH modifie...
Complete Moly PH test kit. Treat a system with Moly...
There is no safer, more convenient way to heat with wood.
Shop now!