Central Boiler Air Handler Cabinet Kit, Front Water, 185-220K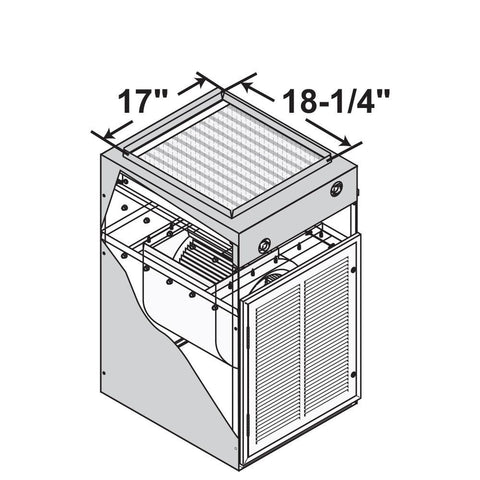 Air Handler Cabinet Kit, Front Water, 185-220K
Description:
Two sizes allow multiple applications from 100k Btu to 220k Btu; cabinets are standard with front water access (refer to the chart below for specific applications). NOTE: Blower & Motor and Heat Exchanger Coil are sold separately. Air Handler Cabinet door is capable of holding a filter (not included). Some assembly will be required. If utilizing an existing 24-volt thermostat to control blower, a Fan Center Relay (p/n 515) must be used.
p/n 301 36 x 20 x 23 100k-140k Btu 1/4-hp Front Filter (not included): 16 x 20
p/n 303 39 x 25 x 28 185k-220k Btu 1-hp Front Filter (not included): 20 x 20
Categories
Best Sellers
MolyArmor 350 helps protect exchangers and pumps ag...
Ashtrol 3 pack. Used as a furnace firebox pH modifie...
Complete Moly PH test kit. Treat a system with Moly...
There is no safer, more convenient way to heat with wood.
Shop now!