Central Boiler Kit, 8'' Chimney Conversion Adapter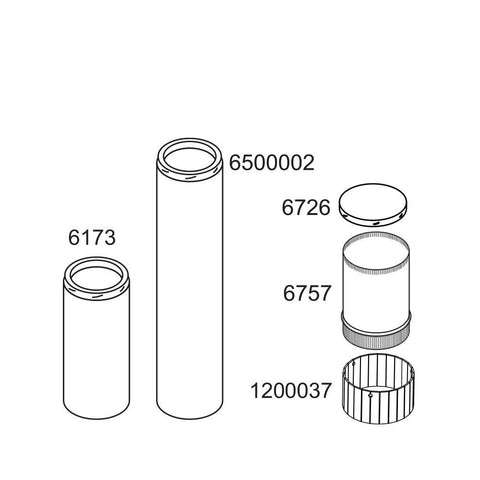 Kit, 8'' Chimney Conversion Adapter
Description:
Type HT listed, factory-built, all stainless steel chimney section. If connecting to Chimney Extension(p/n10508),usethe8"ChimneyBand Clamp Kit (p/n 4518) at the joints. Sections are four feet long. The 8" Chimney Ring (p/n 1200037) is required for Classic furnaces with the square chimney box (requires welding to the furnace).
Categories
Best Sellers
MolyArmor 350 helps protect exchangers and pumps ag...
Ashtrol 3 pack. Used as a furnace firebox pH modifie...
Complete Moly PH test kit. Treat a system with Moly...
There is no safer, more convenient way to heat with wood.
Shop now!